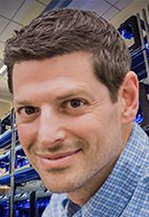 Mr. Jason M. Frasca
Entrepreneurship Instructor and Startup Mentor | Management | Feliciano School of Business
Location:
435
Telephone:
973-655-3151
Email:
Frascaj@montclair.edu
Biography
Jason has dedicated his career to designing radically innovative technology solutions and processes for his companies, employers and clients. By deconstructing complex problems Jason provides a systems design approach to the execution of optimized business performance. This optimization mindset has yielded massive results with limited resources.
He is an entrepreneurial business executive, marketing, and sales professional with 20+ years of experience managing Fortune 500 and nationally recognized clients in direct marketing, non-profit, entrepreneurs, startups, private investigations, insurance, e-commerce, non-profts, higher education, and international law firms.
Expertise
Areas of Expertise:
Entrepreneurship
Startups
Business Model Canvas
3D Printing
Innovation
Digital Marketing
Education
BBA, Marketing, 1995, Hofstra University, Uniondale, NY
Professional Experience
Co-Founder, Emergent Futures Lab. (January 2019 - Current).
Founder, Discernia, LLC. (May 2017 - Current).
Instructional Specialist, Montclair State University. (September 2014 - Current).
Producer, Digits (Sales App). (January 2013 - November 2013).
Vice President, Davis Investigations, Inc.. (January 2004 - November 2012).
Consulting
Training/Education, Kent Place, Montclair State University. (May 2018 - Present). Teach summer high school students innovation, 3D Printing, entrepreneurship and ethics.
Academic, Montclair High School, Montclair State University. (March 2018 - Present). Develop curiulumn on design and innovation plus 3D Printing procudeures.
Technical/Professional Work, Picatinny Arsenal, Montclair State University. (January 2017 - Present). Data collection and analytics of 3D Printing for field deployment.
Training/Education, Weston Scholars, Montclair State University. (June 2016 - Present). Teach innovation and 3D Printing to rising freshman through junior summer science and math Weston Scholar attendees.
Technical/Professional Work, Diligentia, Group, Mt. Kisco, NY. (January 2015 - Present). Private Investigations - high-level due diligence, background checks skip tracing.
Academic, West Orange High School, West Orange, New Jersey. (December 2014 - Present). Advise on curriculum and 3D Printing
Technical/Professional Work, Jason M. Frasca Consulting, Clinton, NJ. (November 2013 - Present). Consult with entrepreneurs on non-core competencies and Evernote Software training.
Academic, Picatinny Arsenal, Picatinny Arsenal, NJ, 07806. (July 2019 - August 2019). Advanced Manufacturing Workshop - 2019. Teaching STEM teachers how to leverage 3D Printing technology in the classroom. Software, hardware, & curriculum.
Academic, B.E.L.A. Summer Workshop at Montclair State University, Montclair State University. (July 2019 - July 2019). 2 week business and entrepreneurship for Montclair high school students.
Academic, B.E.L.A. Summer Workshop at Montclair State University, Montclair State University. (July 2018 - July 2018). 2 week business and entrepreneurship for Montclair high school students.
Academic, North Hunterdon High School, Clinton, NJ. (May 2017 - August 2017). Teach & workshop upper-level administrators and teachers innovation and the skill of innovation.
Management Consulting, NJ Transit, Montclair State University. (September 2016 - December 2016). An 8 week customized program aimed at mid- and high-level managers teaching innovation design and entrepreneurship, and problem-solving.
Technical/Professional Work, Magnicution, LLC, Summit, NJ. (August 2014 - May 2015). Executing strategies of magnitude for entrepreneurs, communities and municipalities.
Honors and Awards
Poster Session > Won "Best Overall" poster , VentureWell 2018 - Austin, TX. (March 2018).
Research
3D Print Success Rates - Established Education Partnership Agreement with the Picatinny Arsenal of the United States Department of Defense to track, analyze and record the success rates of 3D prints. In the befgiging phases of this program.
Entrepreneurship - currently relies on design thinking for the foundation of design and empathy. The same model all universities across the globe use. Thus, all universities student teams turn out widgets as their big ideas. But is there anything big about that at all? We believe it is time for a new framework for innovation. To produce big innovation. To focus on problems worth solving. To produce unique and novel outcomes. So entrepreneurship programs can turn out entrepreneurial innovators.
Innovation - developing a new model of innovation to go beyond design thinking and widget output. To produce big innovation by blocking what we know to produce truly unique and novel outcomes. This is the Innovation Framework.
Innovation In A Fab Lab - in the MIX Lab we are employing bleeding edge technologies and methodologies to design, rapidly prototype, and make at scale across mediums, with the core medium being 3D Printing. We continue to push the boundaries of 3D Printing, testing new and innovative ways to meet our growing demand, increasing success rates with less downtime, ensuring greater accuracy and higher quality output. As the leader in the region, we continue to knowledge transfer to our partners as we learn and grow and innovate.
International Entrepreneurship - sufferers the same challenges entrepreneurship programs in the United States face - they rely on Design Thinking as their source of design for creative models of thinking. The net result is widgitized solutions from their student teams. We are working in collaboration with the Karl Frazens University of Graz Entrepreneurship Department to develop a new framework of innovation to move to unique and innovative ideas that empathize with the world, block what is known and turn out novel outcomes.
Migraine Research - Why, how and what triggers a migraine? Those are basic questions that we know the answers to. More importantly - Why do some people retreat to a dark room to manage their migraines and others persist no matter what they are experiencing? The second set of questions have led to the development of Diversion Methodologies and Distraction Techniques with more frameworks and practical solutions in development. The mission is: is to empower migraineurs to live a more productive and fulfilling life by blocking pain, without adding additional medication. That mission and the frameworks are all backed by scientific studies and research. This project has been undertaken for 2 years. The website is here: throughmigraine.com
Refereed Published Articles
Kerr, I., Frasca, J. (2016). Making Is Thinking – How Doing Transforms Our Thinking Centric Paradigm Of Innovation And Education. International Symposium on Academic Makerspaces, 1 (1), pp. 245 - 249.
Books & Chapters Published
Frasca, J. (2014). Evernote Success: Strategy and Tactics To Set Up A Successful Evernote Environment. Clinton, NJ
Published Proceedings
Kerr, I., Frasca, J. (2016). What Comes After Design Thinking?. Rochester, NY: Global Consortium of Entrepreneurship Centers. Refereed