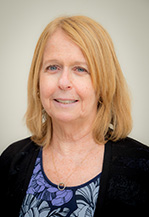 Biography
I hold an MBA in Marketing, an undergraduate degree in Management and have over twenty-five years of broad-based marketing experience including strategy, product management, marketing communications and international marketing.<br><br>I have both Business to Business and Consumer Marketing experience for both products and services with a focus on both foreign and domestic supply chains. I have held management positions, leading direct report and cross-functional teams, consultants, and serving as a mentor to new hires.<br>I have served as an Adjunct Professor at Berkeley College teaching Foundations of Marketing Research and Professional Selling and Sales Managemen. At Caldwell Univeristy I have taught International Marketing (300 Level). In all cases I have complemented the coursework with a real world perspective, experiences and exercises.<br>In our challenging economy it is important to prepare students with an understanding of the business world and with the appropriate skills, knowledge and expectations to begin their careers. The economy will impact students, whether they work for a company, go into trades or arts, move on for additional schooling or start their own business. My passion is to continue to serve as an instructor, making business more understandable to students and providing them with the skills and perspective to succeed.
Expertise
MKTG-240 INTRO TO MARKETING <br>MKTG-300 INTEGRATED CORE: MARKETING <br>MKTG-310 SERVICES MARKETING <br>MKTG-341 CONSUMER BEHAVIOR <br>MKTG-342 SALES CONCEPTS & PRACTICES <br>MKTG-344 INTEGRATED MKTG COMMUNICATIONS <br>MKTG-345 SERVICE & NONPROFIT MARKETING <br>MKTG-399 BUSN WORK EXPERIENCE II <br>MKTG-442 MARKETING RESEARCH <br>MKTG-443 BUSINESS TO BUSINESS MARKETING <br>MKTG-446 MKTG STRATEGY/IMPLEMENTATION <br>MKTG-501 MARKETING MANAGEMENT <br>MKTG-531 CONTEMPORARY MARKETING <br>MKTG-561 APPLIED MARKETING MANAGEMENT <br>MKTG-562 MKT ANALYSIS & CUSTOMER INSIGHT <br>
Education
MBA, Marketing, 1981, Bernard M Baruch College, NY, NY
BBA, Management, 1971, Bernard M Baruch College
Professional Experience
Adjunct and 1 year appointment, Montclair State University. (September 2014 - Current).
Principal Consultant, CLZ Marketing Services. (September 2008 - September 2014).
Adjunct Professor, Berkeley College. (September 2013 - May 2014).
Adjunct Professor, Caldwell University. (September 2012 - December 2012).
Marketing Manager, Evonik CYRO LLC. (September 2004 - August 2008).
Marketing Manager, TYCO Internation. (November 2001 - August 2004).
Senior Marketing Manager, Worldwide Services, Lucent Technologies (now Alcatel-Lucent). (March 1998 - June 2001).
Consulting
Other, AlphaComm Wireless Communications, Basking Ridge, NJ. (January 2014 - November 2016). led the firm in creating their first marketing plan with the goal of bringing a targeted approach to all activities. Worked on creating a strategic mission, preparing a SWOT analysis, understanding competitors, sizing the different segments, and identifying customer needs. Once agreement was reached on target segments I took the lead in creating and executing targeted communication plans which were successful in helping the client achieving profitable year over year growth.
Other, Honeywell International, Morristown, NJ. (February 2010 - August 2012). Developed and managed marketing programs for 3 businesses within Performance Materials & Technologies group including developing and managing marketing communications programs. Updated client literature so clients could easily identify the product benefits and values. Supported successful global product launches, creating sales and marketing materials with global message that could be customized for local markets. Received recognition from upper management for program effectiveness.
Training/Education, English as a Second Language Tutor, Volunteer, Morristown, NJ. (January 2004 - October 2010). Served as an English as a Second Language Tutor to several recent immigrants.
Training/Education, Morris County Professional Services Group, Dover, NJ. (February 2009 - September 2010). Served as Lead Instructor for class focused on Creating Personal Success Stories. Volunteer position to assist professionals in transition. Delivered 1 class per week.